ARMY CHOPPER!!!!
If this doesn't bring back memories of Waco, what does?
The following is a direct cut and paste quote from Betty, the lady who sent me the pictures.
"GA Guard is involved in the search.
After takeoff, the pilot ID the craft as being from the 171st."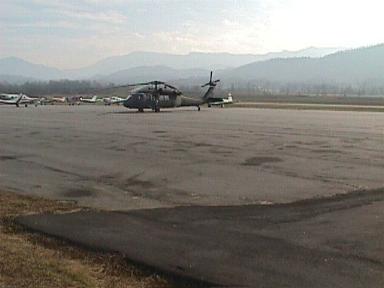 Did you say show me proof it's an army chopper? Some people are so hard to please. Oh well, coming right up.